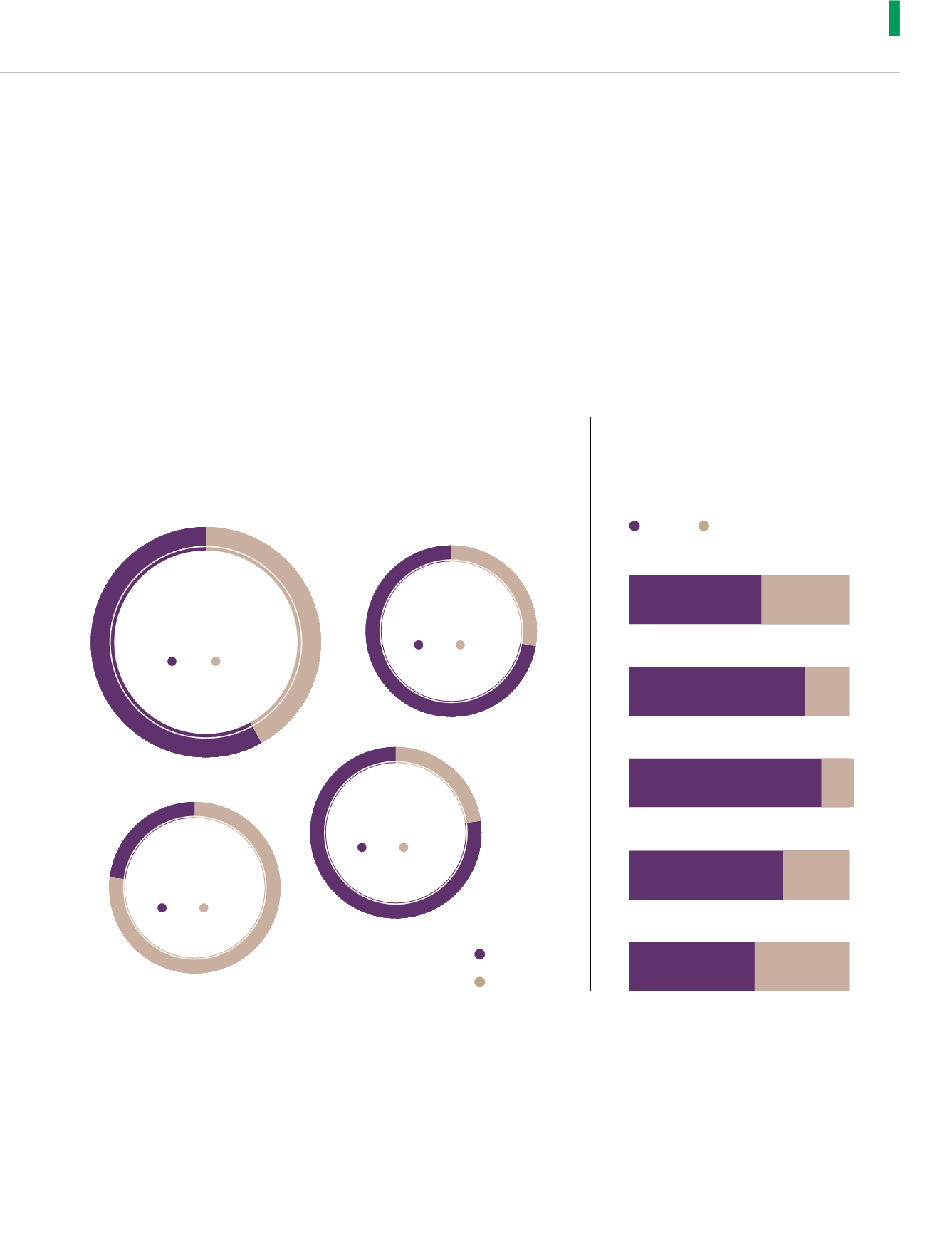 6 3
Kumpulan Fima Berhad (11817-V) •
Annual Report 2018
SUSTAINABILITY REPORT 2018
Diversity and Gender Balance
The Group is committed to providing a work environment free of discrimination and unfair bias, where every employee has an
equal opportunity in the workplace.
In FYE2018, the Group's workforce totalled 3,075 and is made up of 42% women and 58% men. It is worth noting that due to
the nature of specific job functions such as manual work in our plantation and bulking operations, the female take-up rate for
these jobs tend to be significantly lower whereas in PNG, IFC's tuna loiners are predominantly female given that loining requires
delicate handling in order to prevent bruising of the meat which can affect its quality.
During the year, 259 or 35% of new hires within the Group were women. We will continue to seek opportunities for the Group to
increase the percentage of positions held by women in leadership positions.
Employee breakdown
by gender & Location FYE2018
Employee breakdown
by gender & Position FYE2018
Group
Malaysia
Indonesia
Papua
New Guinea
Male
Female
Male
Female
58% 42%
72% 28%
77% 23%
23% 77%
Board of Directors
Senior Management
Executive
Management
Non-Executive
40%
60%
80%
15% 85%
30%
70%
43%
57%
20%