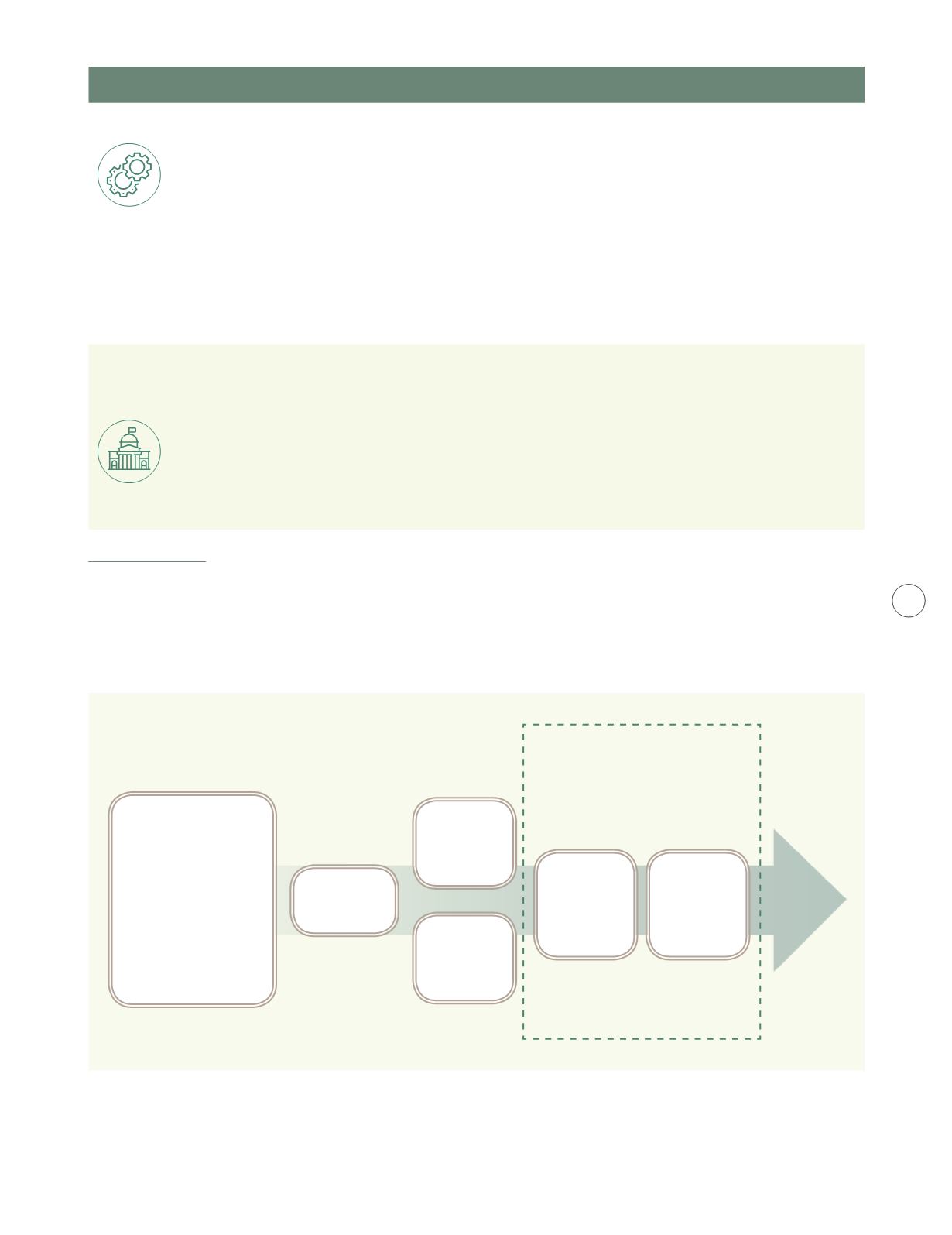 STAKEHOLDER AREAS OF FOCUS
OUR APPROACH
Suppliers
• Quality control
• Business ethics
• Training & support
• Supply chain transparency
• Sustainability requirements
We require our suppliers to live up to sound social and
environmental standards.
We also know that our suppliers expect us to conduct our
business fairly and honestly; hence establishing trust and
long-term relationships.
Collaborating with suppliers to secure long-term availability
of materials and to pursue future opportunities.
Requirement for third-party service providers and suppliers to
declare their compliance to the Group's anti-bribery policy.
National
and local
Governments
• License to operate
• Compliance & regulations
• Land issues
• Level 'playing fields' for all sectors
• Local economic development
programs
• Corporate Responsibility initiatives
• Industry-specific matters
We are often a major economic contributor to the local and
national jurisdictions in which we operate.
Our tax and other contributions enable governments to
develop and maintain public works, services and institutions.
We proactively engage the government and regulators on
policy matters at local, provincial and federal levels and
provide support of national agendas.
Materiality Matrix
A stakeholder survey and materiality analysis were undertaken in the last financial year by way of interviews, questionnaires,
desktop peer analysis, industry analysis, and consideration of relevant sustainability trends. We wanted to know how our
Group and our performance was perceived with respect to sustainability and to assess how this must translate to future
action. All stakeholders were asked to give their opinions on how important the topics are from their perspective as
stakeholders. These survey results and analysis remain valid during this reporting period.
Identify issues that
could have an impact
on the Group's
value creation
process as well as
internal strength
and weaknesses and
broader contextual
trends
Distribution
of surveys
Internal
survey
External
survey
Evaluate
internal
issues
Evaluate
external
issues
Reviewed by and presented
to Sustainability Committee
Based on their
significance
Final scoring
and issue
prioritization
Determine
matters to
be disclosed
in the report
Given the diverse nature of our business who each contributes towards the Group's success differently, we weighted
the results of materiality assessment according to their influence on the Group's financial performance, their employee
headcount and prospective expansion potential. Other factors taken into account were the results of our desktop review on
regulations and guidelines, sustainability trends and peer reports.
kumpulan Fima Berhad
(197201000167)(11817-V)
Annual Report 2020
57