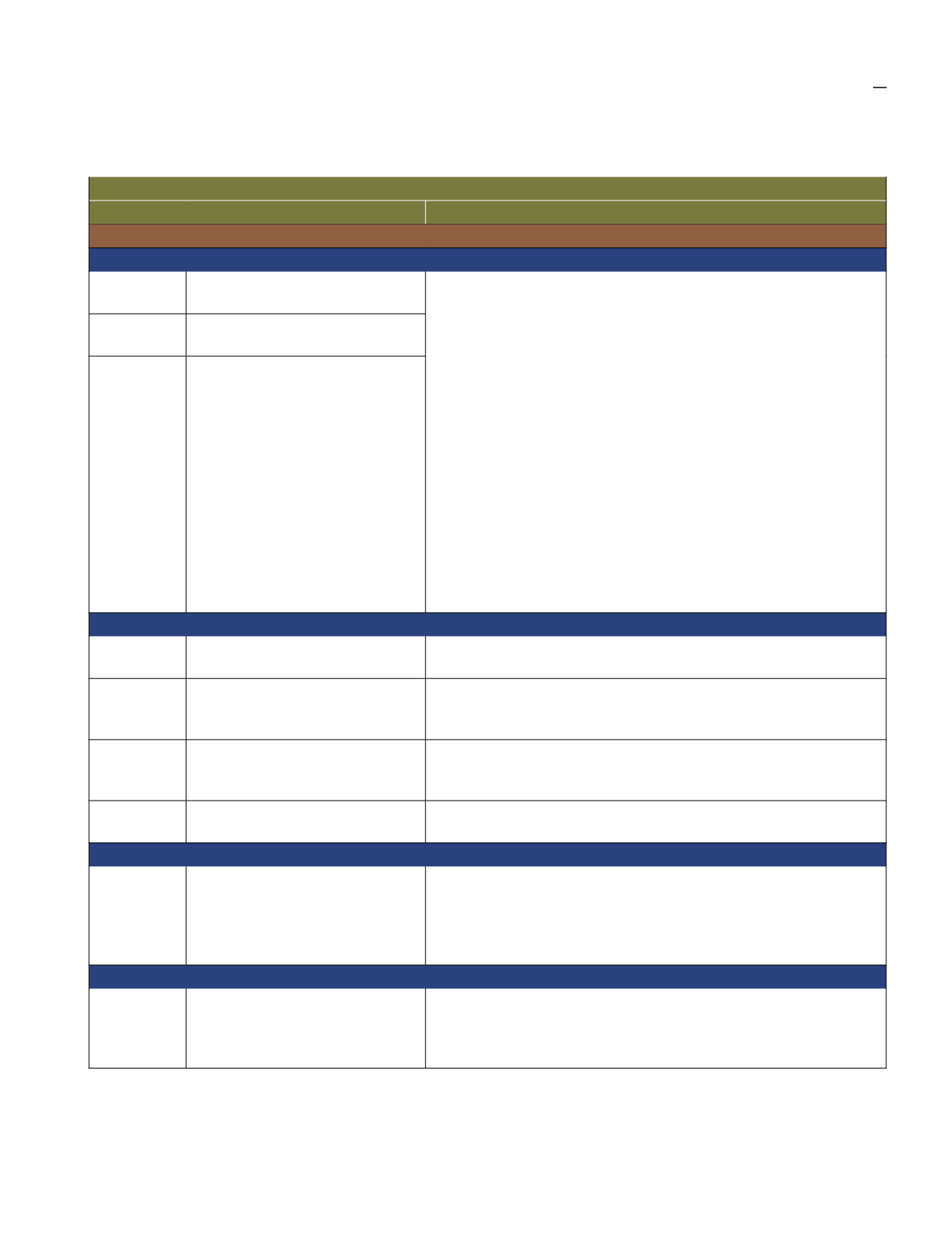 MATERIAL TOPICS - ECONOMIC
Disclosure Number
Page / Responds
Economic
Management Approach
103-1
Explanation of the material topic
and its boundary
Refer to p.18 - 21 for a description of the materiality and
boundaries of economic performance.
The issues of material interest to our stakeholders are listed
in the table in the section on Engaging our Stakeholders –
although this does not make explicit reference to the GRI topics,
these can be inferred from the table. Material topics have been
chosen with the aim of demonstrating our impacts, risks and
opportunities and how we create and preserve value over time.
Our approach to managing specific material topics is addressed
in the respective sections of our SR2019.
We report annually on our progress in addressing material
topics and impacts in the SR and the IR. Internal reports to the
respective committees ensure that performance is monitored
regularly. Where required, we review and work to revise and
improve our approach with key stakeholders to improve our
performance.
103-2
The management approach and
its components
103-3
Evaluation of the management
approach
201: Economic Performance
201-1
Direct economic value
generated and distributed
p.24
201-2
Financial implications and other
risks and opportunities due to
climate change
Addressing the impacts of climate change on the business is a
material issue and issues are raised in various sections of the
SR2019, notably, the Environmental section.
201-3
Defined benefit plan obligation
and other retirement plans
Details are also provided in KFIMA's Audited Financial
Statements 2019 in AR2019 in notes 6 (Staff Costs) and 7
(Directors' Remuneration).
201-4
Financial assistance received
from government
We do not receive any financial assistance from the
Government.
202: Market Presence
202-1
Ratios of standard entry level
wage by gender compared to
local minimum wage
We are committed to providing competitive and fair wages and
believe that we do so at all our operations. The Group pays at
least minimum wage as required by law in the countries in which
we operate and in no areas of operation does minimum wage
varies by gender.
203: Indirect Economic Impacts
203-1
Infrastructure investments and
services supported
While our most significant contribution to improving the socio-
economic conditions of the communities in which we operate is
through our business activities, we provide additional support
through various social investment initiatives in cash and in kind.
GRI CONTENT
INDEX
71