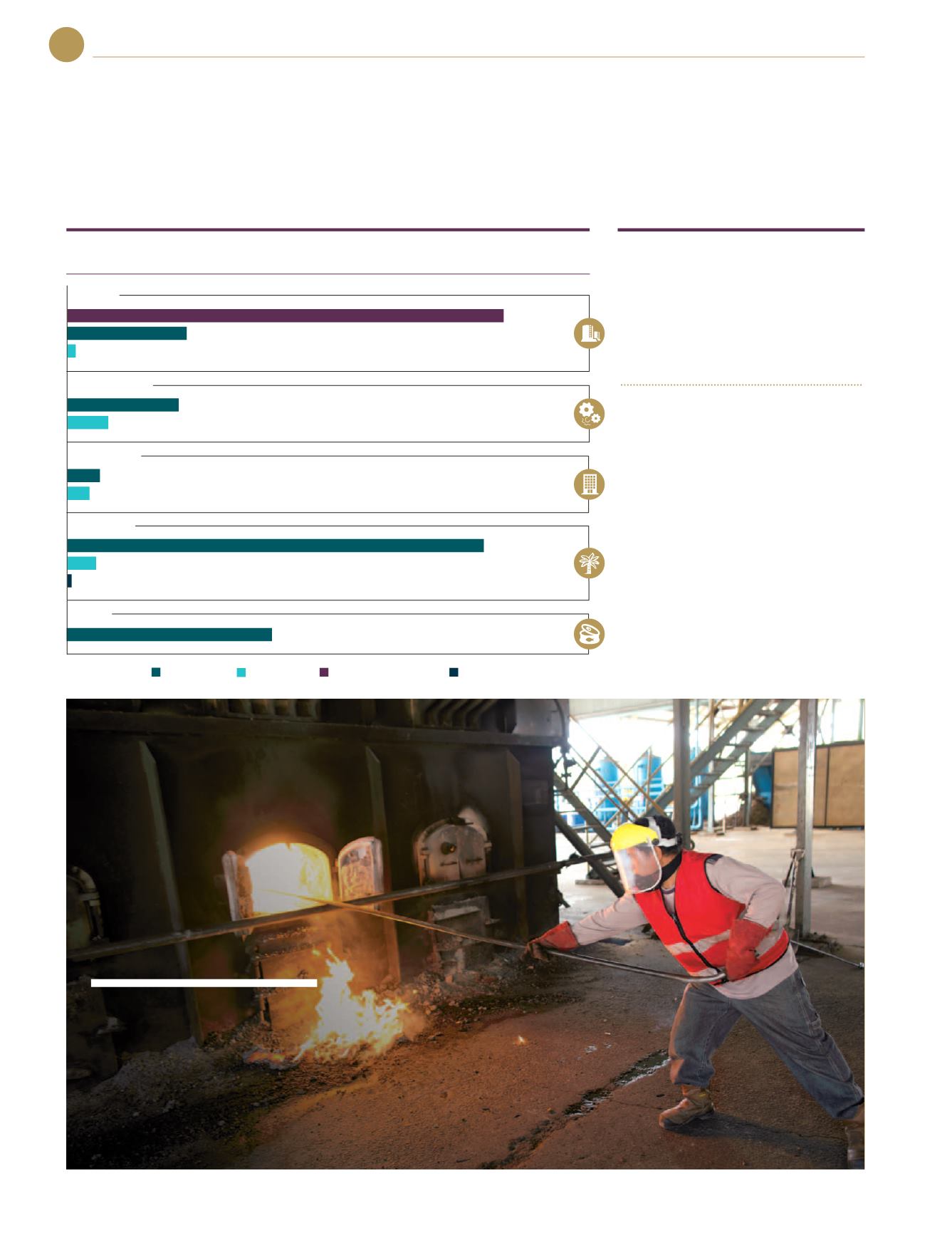 Kumpulan Fima Berhad
(11817-V)
60
fuel consumption by division
(litres)
plantation
13,890
600
932,057
food
175,270
head office
3,417
1,966
bulking
1,832,626
258,236
8,468
manufacturing
5,370
13,300
Diesel
Petrol
Residual Fuel
Others
One of IFC's most successful energy-
efficiency undertakings has been to
recycle the steam produced by its
boilers. This steam energy which would
otherwise be wasted, is captured,
and reused to supply heat for heating
process. As a result, IFC was able to save
approximately 499,200 litres of water
during the year.
3,245,200
litres
Total Group Fuel
Consumption
Since 2011, all biomass residue from
our Sei-Menggaris palm oil mill in
Indonesia are either converted into
fertilizer/compost or clean energy.
In the case of the latter, mesocarp
fibre, palm shell and shredded EFB
are utilised as feedstock for the
SUSTAINABILITY
REPORT 2017
GETTING A
CLEAN DEAL
OUT OF
RENEWABLE
ENERGY
steam boiler and the steam generated
therefrom will then fuel the steam
turbine in the cogeneration plant. The
impact from the utilisation of biomass as
renewal energy has been significant. The
electricity and heat energy generated
from the cogeneration plant is used to
power the oil mill, worker's quarters and
as well as government facilities, schools
and mosque. In FYE2017, 5,420,030
kWh of electricity was generated which
is equivalent to 562 homes' electricity
use for one year*.
*per US EPA calculator