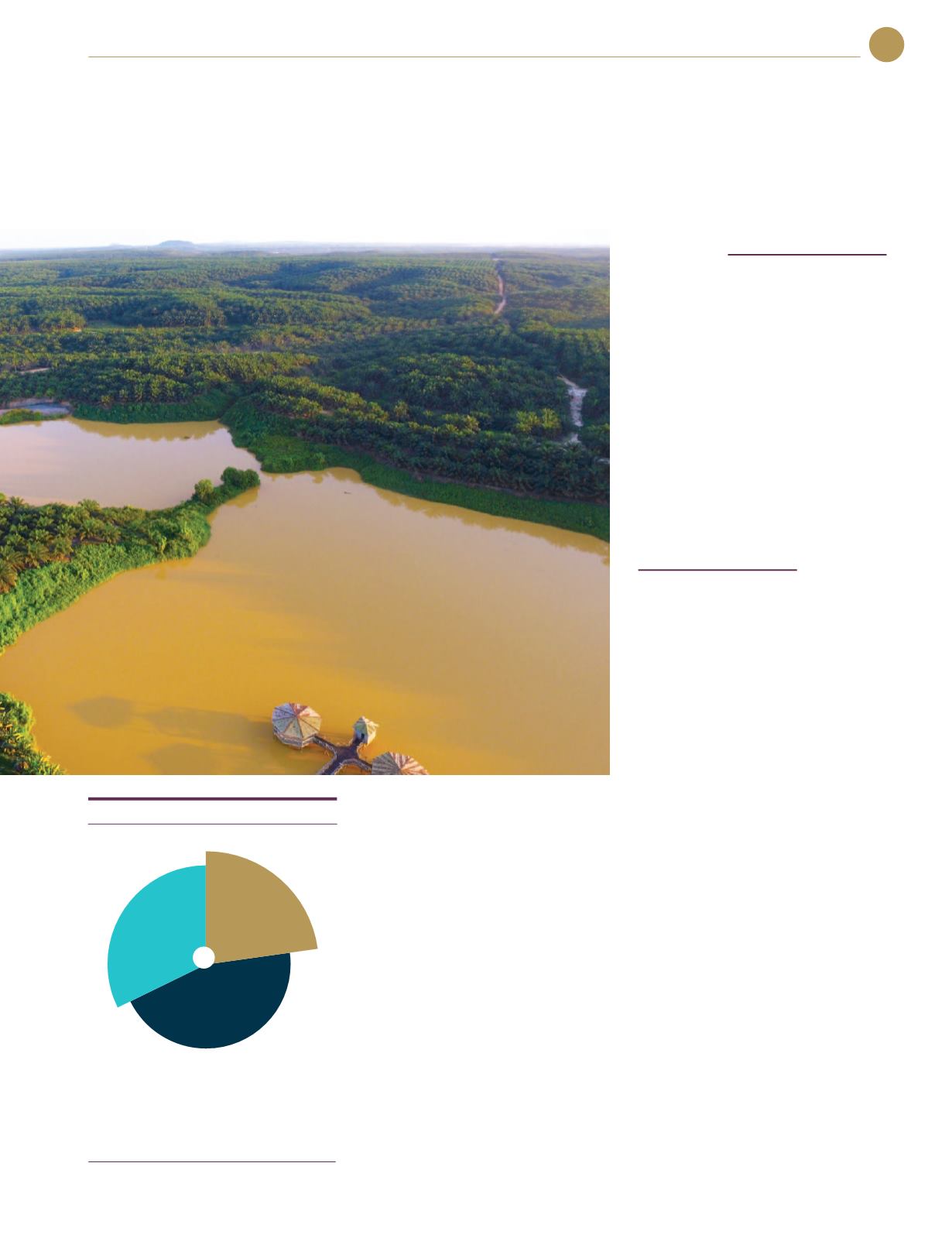 Annual Report 2017
59
331,172
m
3
total mill water
consumption in FYE2017
breakdown of water usage
processing
boiler
45%
32%
Domestic
23%
ENERGY USE & EMISSION
This year marks our inaugural disclosure
on our CO
2
emission using tools adopted
from the Greenhouse Gas Protocol
to monitor and measure the Group's
CO
2
emissions. Over the last year, we
have initiated analysis and tracking of
our CO
2
emission and energy use. As
we are committed to developing our
measurement of energy and CO
2
, we
will continue to refine our reporting
criteria and progressively enhance our
disclosures.
Efficient energy use is a key business
concern. Improving our energy efficiency
not only reduces the use of natural
resources and emissions of CO₂ and
other pollutants but also potentially
SUSTAINABILITY
REPORT 2017
lowers costs. As an organization with
operations in 3 countries, the Group
is subjected to a wide range of energy
supply constraints and commercial
pressures and therefore uses a wide
range of fuels.
The other factor in the Group's energy
trends is the underlying efficiency of
our plants. A robust approach to energy
management is therefore crucial across
our businesses and all regularly review
their operational performance and
respond appropriately. This year, a
series of detailed efficiency performance
tests was carried out by the Group's
Engineering Department on all boilers
within the Group's businesses. The test
had several objectives, chief among
them is to provide our businesses with
long term maintenance planning and
identifying boilers that need replacing.
We emit GHG both directly and indirectly.
Our largest impact in terms of emissions
is direct (scope 1) emissions mainly come
from our businesses use of petrol, gas
and diesel. Our main source of indirect
(scope 2) emissions is electricity used
in our manufacturing and processing
operations.
"
"
This year marks our
inaugural disclosure
on our CO
2
emission
using tools adopted
from the Greenhouse
Gas Protocol to
monitor and measure
the Group's CO
2
emissions.