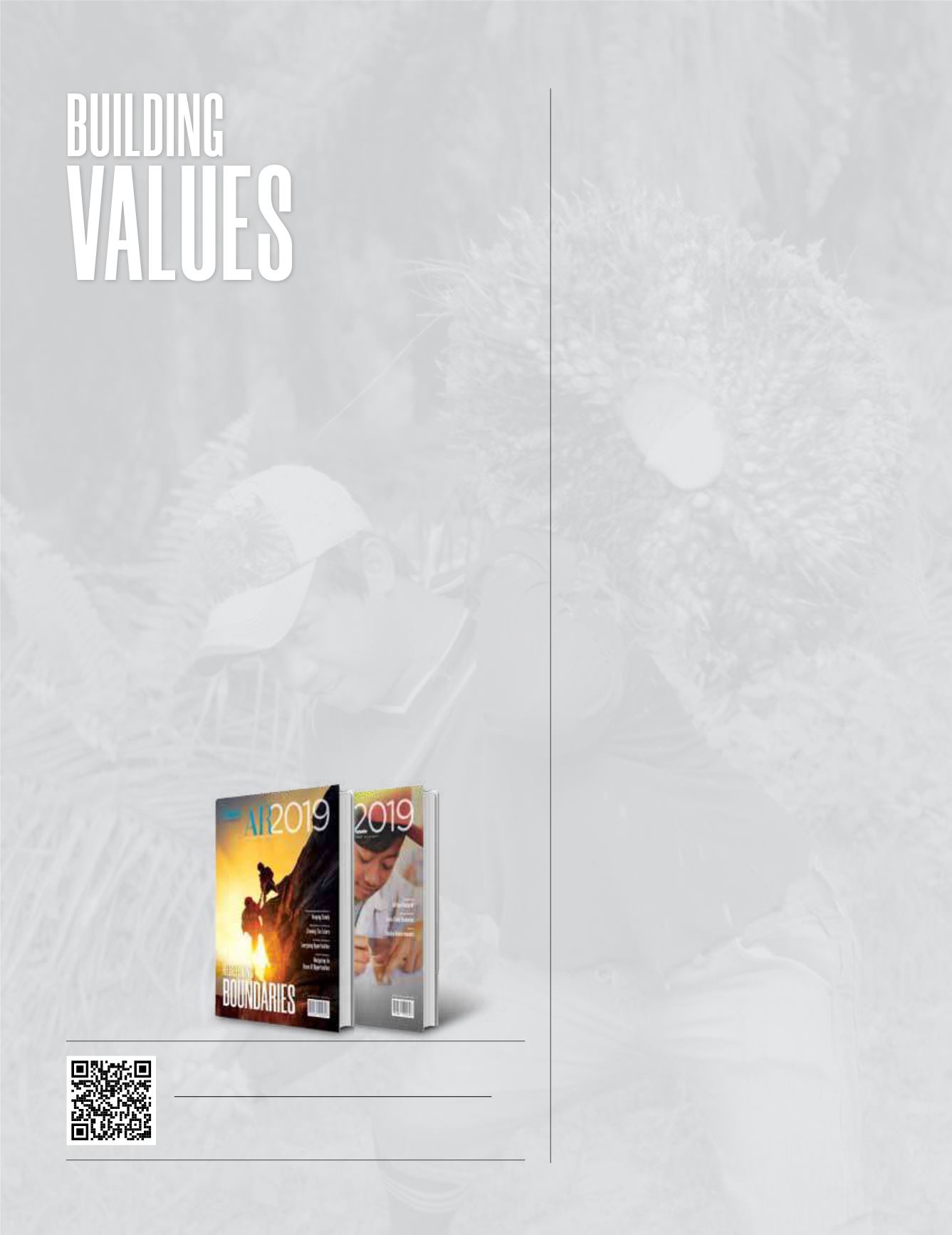 our reports
Kumpulan Fima Berhad ("KFima") was incorporated
by the Malaysian Government on 24
th
February 1972
under the name Fima Sdn Bhd. KFima's first business
was canning of pineapples when Pineapple Cannery
of Malaysia Sdn. Bhd. ("PCM") was incorporated
as KFima's wholly-owned subsidiary. KFima was
converted to a public company and changed its name
to Kumpulan Fima Berhad. In 1991, KFima became the
controlling shareholder of Fima Metal Box Berhad,
now known as Fima Corporation Berhad ("FimaCorp"),
a company listed on the Main Board of Bursa Malaysia
Securities Berhad ("Bursa Malaysia").
In 1991, KFima underwent a Management Buy-Out
(MBO) in line with the privatisation policy of the
Malaysian Government. In 1996, KFima was listed on
the Main Board of Bursa Malaysia. Today, KFima is a
diversified group with businesses in Manufacturing,
Plantation, Bulking and Food sectors.
2019
Sustainability
Report
Kumpulan Fima Berhad
(11817-V)
Volume 01
We encourage you to visit our Sustainability Report at
http://www.fima.com.my/sustainability-reports.html.
You will have the privilege to download, retrieve and view
any pages of the annual report at your convenience.
CHAIRMAN
Dato' Idris bin Kechot
board of directors
GROUP MANAGING DIRECTOR
Dato' Roslan bin Hamir
SUSTAINABILITY REPORT CONTRIBUTORS
Sartini binti Hasi
Eddie bin Mahadi Affandi
Muhammad Hafiz bin Johari
Ahmad Sujaie bin Nanyan
Mohd Nor Erieff bin Marzuki
Zaid bin Ahmad Riza
Mohd Tarmizi bin Jamaludin
Ahmad Faisal bin Hamdan
Nor Ita binti Md Ali
DIRECTORS
Datuk Anuar bin Ahmad
Azizan bin Mohd Noor
Rozana Zeti binti Basir
Dato' Rosman bin Abdullah
Rozilawati binti Haji Basir
GROUP SUSTAINABILITY COMMITTEE
Rezal Zain bin Abdul Rashid (Chairman)
Dato' Roslan bin Hamir
Jasmin binti Hood
Nazri bin Talib
Mohamad Shahrul bin Khalil
All rights reserved.
All images and copy appearing in this
report are copyright.
Information Inquiries:
T
: +603-2092 1211
F
: +603-2092 5923
W
:
www.fima.com.my
@
:
sustainability@fima.com.my